Download Your Free Web Design Audit
How Do You Feel About Your Current Website?
Owning a memorable website is one of the most powerful business investments you can make. Join our e-newsletter mailing list below to receive a free PDF download of our Quick Website Audit resource. You'll receive the download via email once your email address has been confirmed.
What do you get?
Website audit questions include:
Is your site mobile responsive? Does it look good on a phone or tablet?
Do you know how people search and find you?
Does your website clearly and effectively describe what you do?
Where is your site hosted?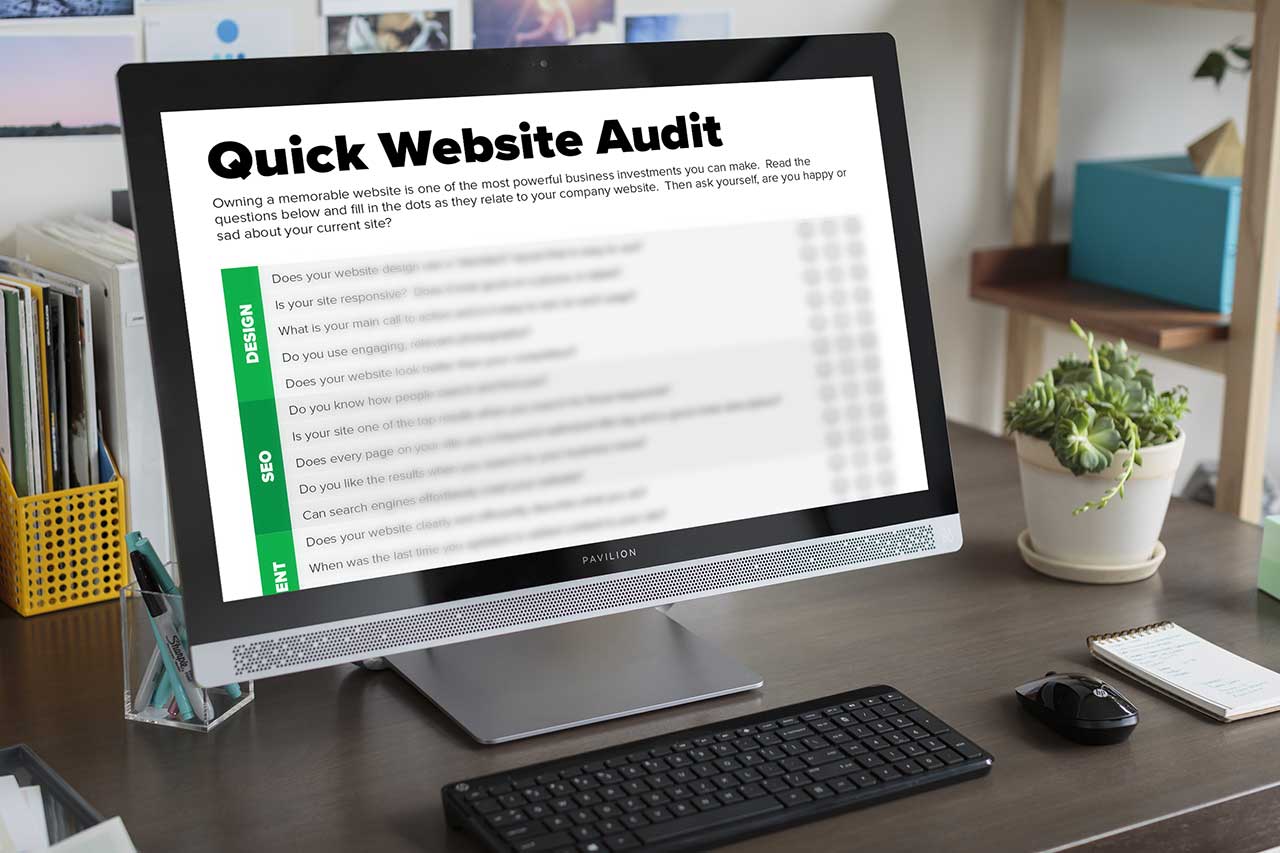 Working with the 1Eighty team was amazing! It is always nice for me when I can trust another company and not worry about the finished project. I knew from the start that whatever they produced was going to be 2nd to none!
— Veritas Professional Development
Read Website Related Blog Posts