The Best Ways To Use SEO During COVID-19
SEO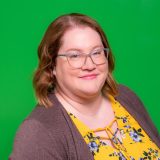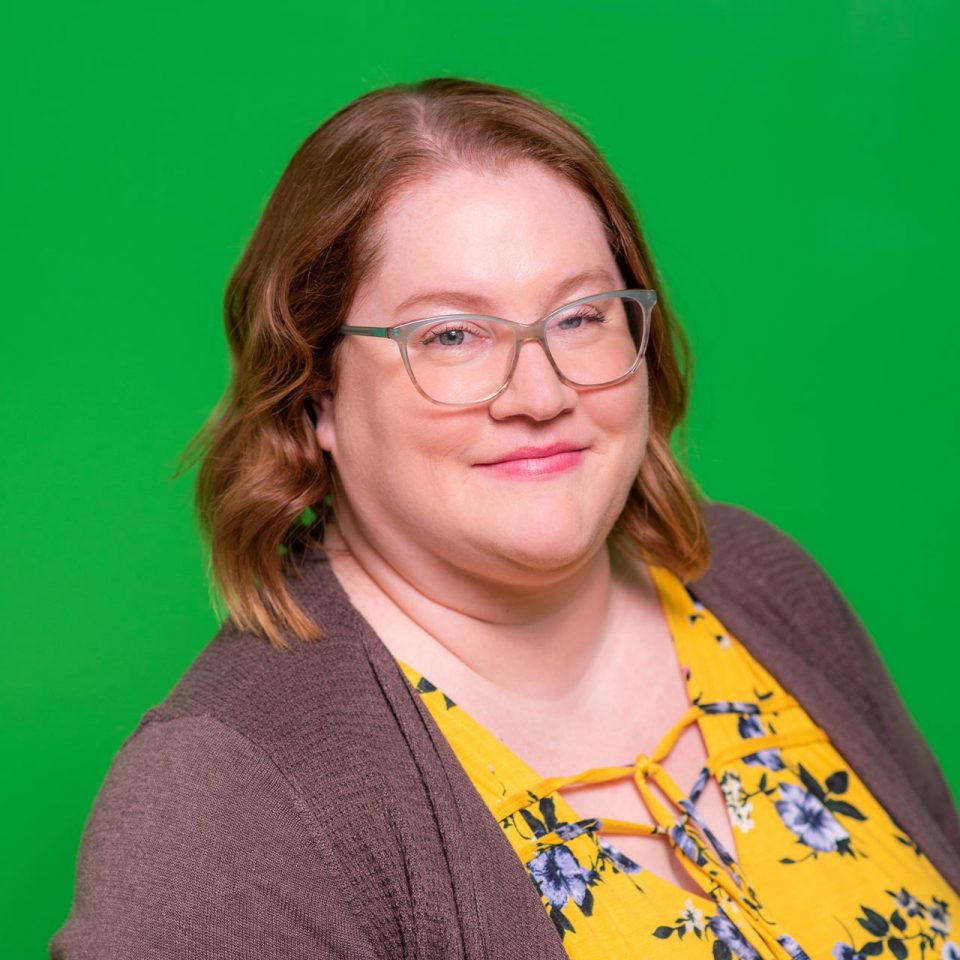 Posted by: Em Rohrer 3 years ago
Welcome to the eighth and final blog post in our series designed to help local businesses attract new customers and keep current customers interested during the COVID-19 outbreak.
If you haven't read the first seven posts in our series, you can click below to check them out!
Over the past 8 weeks, we've seen how the COVID-19 pandemic has drastically impacted both our personal and professional lives. Many of us are working from home for the first time, teachers are working overtime to educate and support their students, and businesses are having to shift their day-to-day processes to try to keep their doors open.
As people are staying home and doing more and more shopping online, how does search engine optimization (SEO) play a role?
Your customers and potential customers are relying on online markets to meet their needs, which means you need to have engaging content optimized for search engines and provide an exceptional experience on your website.
4 SEO Strategies To Use During COVID-19
By adapting your business' SEO strategy now, you can strengthen your business and also set yourself up for success in the future. Having an ongoing SEO strategy should be an integral part of your marketing plan, as it can have a huge impact on your company's online presence and help you reach potential customers you may not have been able to attract before.
Share Your COVID-19 Response
Every business has changed something in their day-to-day processes due to the COVID-19 outbreak. It's important to share that information with your customers and prospective customers when they land on your website.
Example
The Lab is a local electronic repair shop located in downtown Warsaw, IN. As the COVID-19 situation began to develop and stay home orders were put in place, The Lab made sure that their customers knew how they could still get their electronics fixed safely.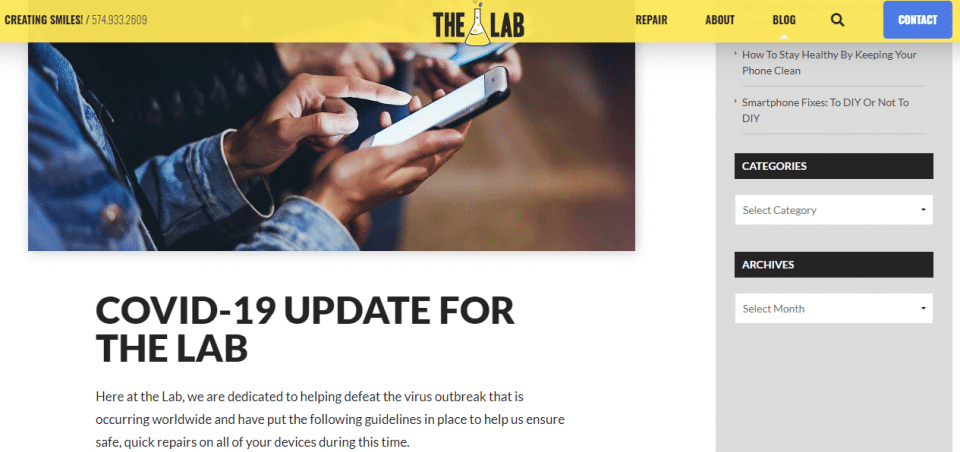 Create Content Around Relevant Topics
When it comes to SEO, you need to create content that search engines see as valuable as well as content that your potential customers actually want to read. This delicate balance means you need to do some research and identify the most relevant topics to write about.
A great tool to use is Google Trends. This is a tool you can use not only during the COVID-19 crisis but as an ongoing way to identify topics for SEO-rich content. You can search and explore topics to see how popular they are, research trending search terms, and filter by geographic area.
Monitor Your Website
SEO is an ongoing process and tracking what works and what doesn't is vital to making sure your website is shown to the right audience at the right time. As you create content and publish it to your website, keep track of which blog posts and pages are getting more traffic than others. You might fight that customer behaviors are changing during this time and you can adjust your content strategy accordingly.
The easiest way to do this is by using Google Analytics to see what your website traffic looks like month-to-month or even on a weekly basis.
Connect With Your Customers
Think about where your customers spend most of their time online and make sure you're showing up there. This means you need to try to connect with your customers on a variety of platforms, including organic searches, paid ads, and email. If you're using paid ads on platforms like Facebook or Google Ads, make sure you shift your ad strategy to target keywords that will interest your customers as we all face the challenges of COVID-19.
Reach out to your customers using email to make sure they know your business is still here for them and ready to help solve their problems. If you aren't sure what the best messaging is for your email campaign during COVID-19, this blog post can help get you started.
Use SEO To Prepare For Post-Pandemic Success
SEO is the best option to help support you weather ongoing business interruptions. It can help protect your business by cultivating future demand for your products and services, build positive relationships with your current customers, and improve your online reputation.
Give some thought to what the "new normal" will look like for your business once the COVID-19 crisis passed and use the insights gained from your SEO strategy to build positive relationships with your current and potential customers for years to come.