Community Foundation of Huntington County
Connecting People And Resources
Passion, Impact & Legacy
The Community Foundation of Huntington County is an incredible resource for its residents. Their mission is to connect people with resources and opportunities that can enhance the quality of life for everyone. Since 1994, the Foundation has awarded more than $1.4 million in grants to local nonprofits and over $1 million in scholarships to Huntington County students.
The Foundation needed a new website designed to make it easy for residents to find the information they need. Whether someone needs to complete a grant application, find information on available scholarships, or give a gift and donate, the site needed to be intuitive and accessible for everyone.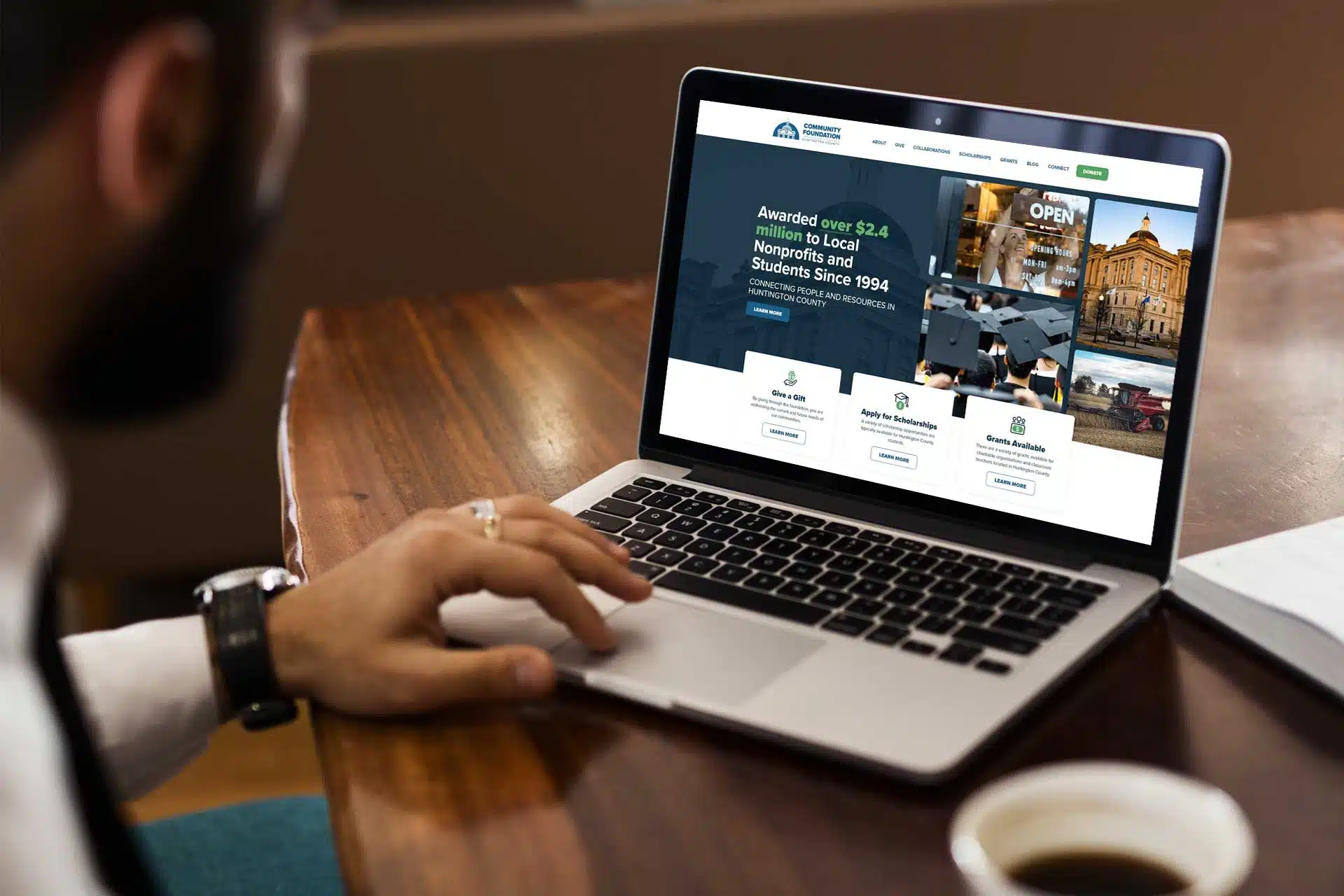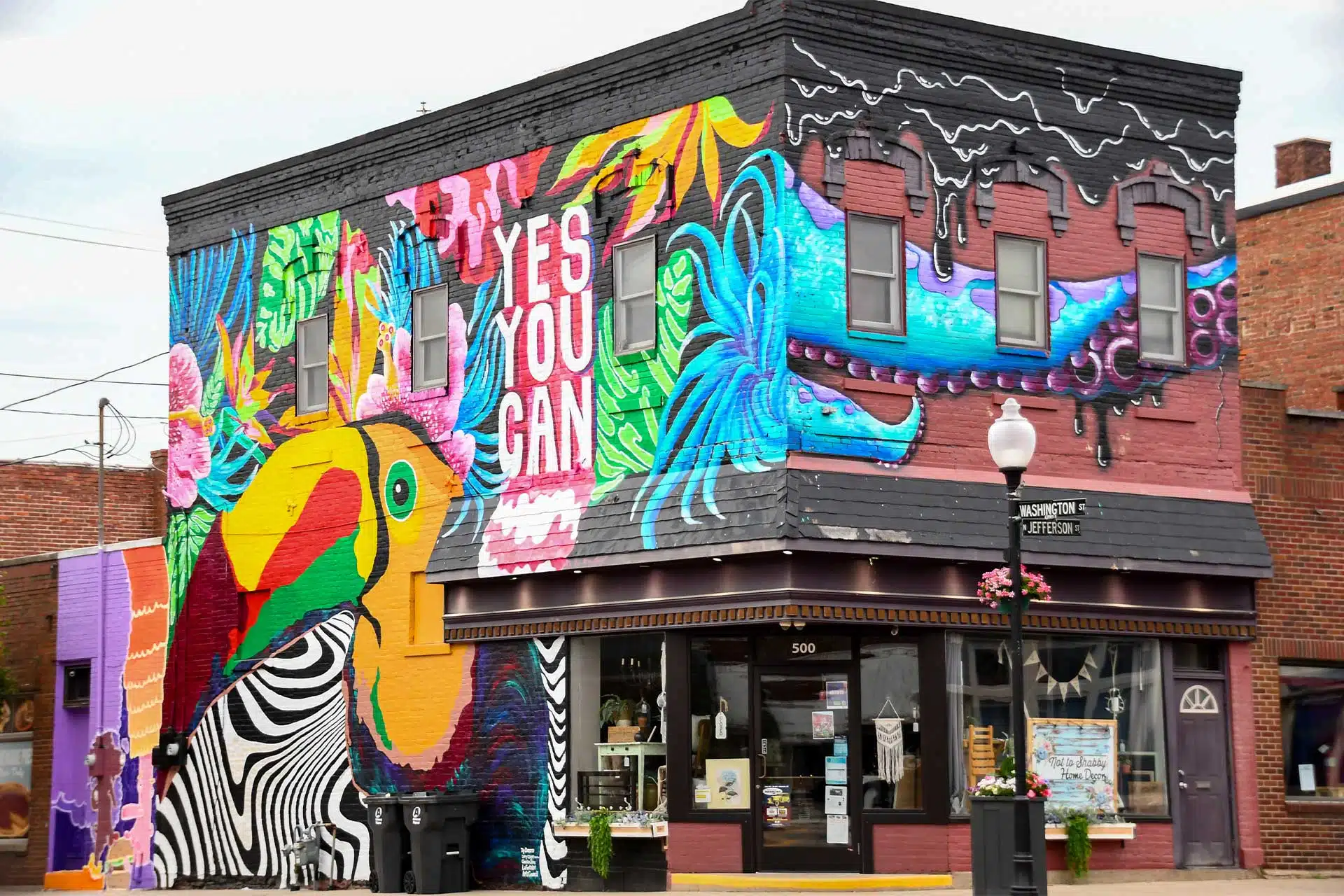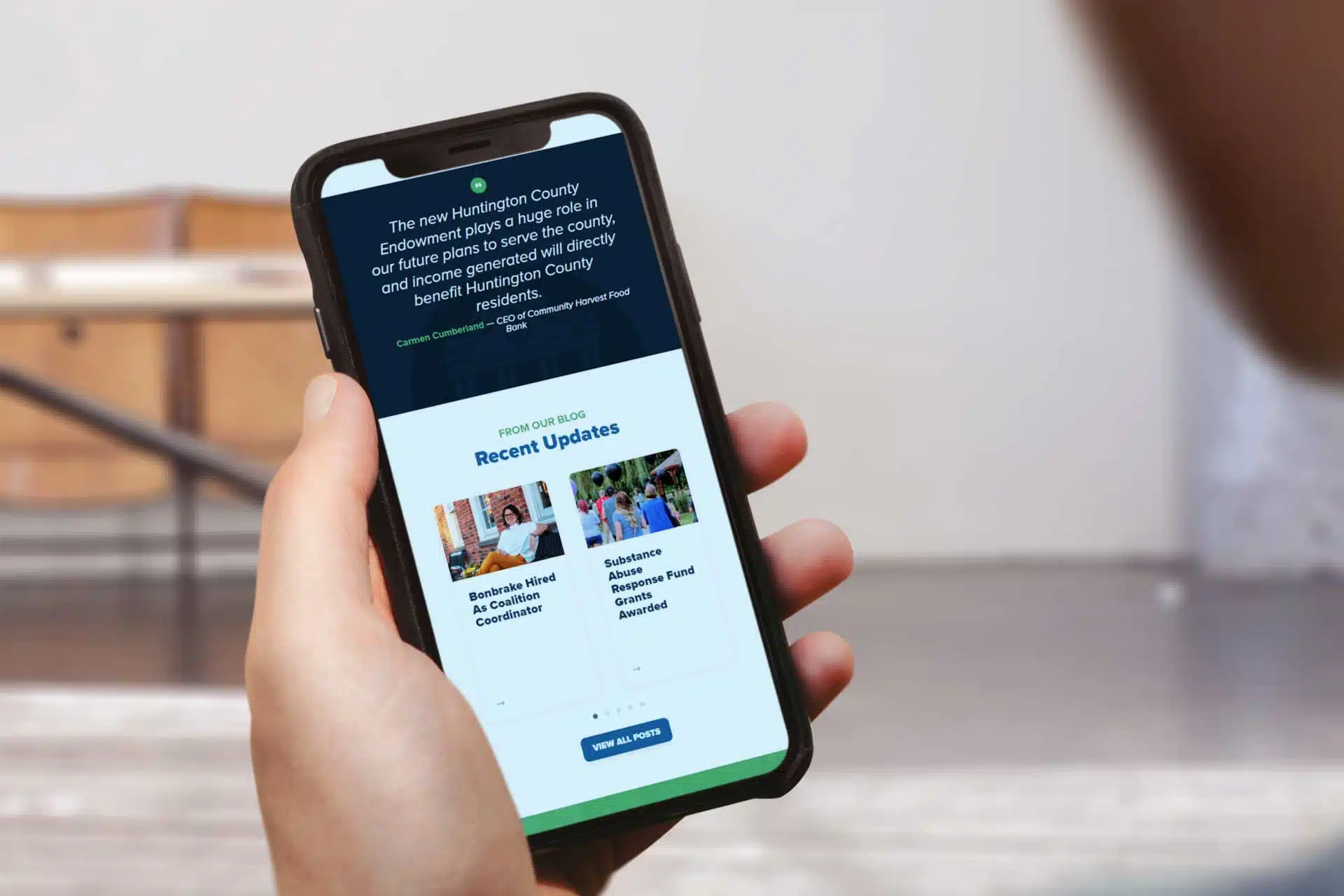 Modern, Accessible Web Design
The Foundation is involved in a variety of ways throughout Huntington County, so it was a challenge to ensure the design incorporated its entire message without overwhelming website visitors with too much information.
The site was built on a WordPress platform and is divided into easy-to-navigate segments focusing on what the Foundation does, how to get involved, how to donate, and what funding is available for scholarships and grants.
Contact us today to start growing your business with digital marketing!
Need More?
View Our Other Work