Chamber Website
Support. Promotion. Connection. Advocacy.
New Website Development
1Eighty Digital has been an active member of the Kosciusko Chamber Of Commerce for many years. The Chamber serves over 600 members and advocates for healthy business growth and diversity within our community. Members regularly benefit from a dedicated Chamber staff that provides support, promotion, connection, and advocacy for local businesses.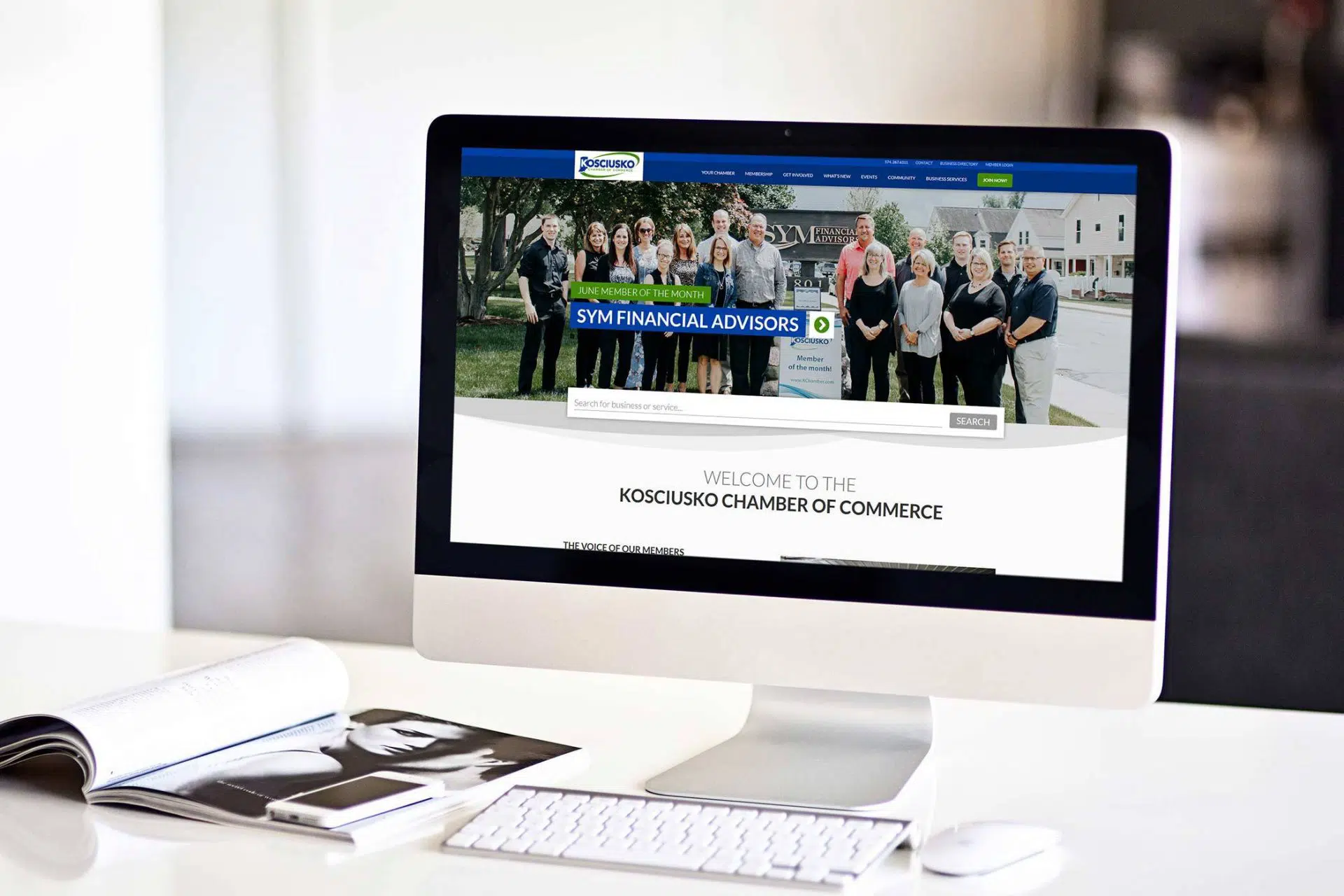 An Interactive Website to Benefit Chamber Members
The Chamber's old website needed an upgrade. The goal was to improve the site's interactive features to make it easy for chamber members to use. Website administrators needed to be able to blog and update other content quickly, sharing news about the Chamber and local events.
We worked with the Chamber to create a customized WordPress plugin that integrated with their CRM. This made it easy to automatically update member and event information. We also created a system that clearly showed sponsors and advertisers as well as the Chamber's Instagram feed.
Contact us today to start growing your business with digital marketing!