Lost Sparrows
Helping Families Understand The Effects Of Trauma
Advocating For Children
Lost Sparrows contacted us because they needed an updated website that not only highlighted and promoted their annual conference but also made resources readily available to community members and clearly told their organization's story. The organization originally began as a blog and has grown exponentially since then.
Lost Sparrows focuses on teaching, resourcing, and advocating in their mission to help families not only understand the effect trauma has on children but receive the support they need to help overcome those effects.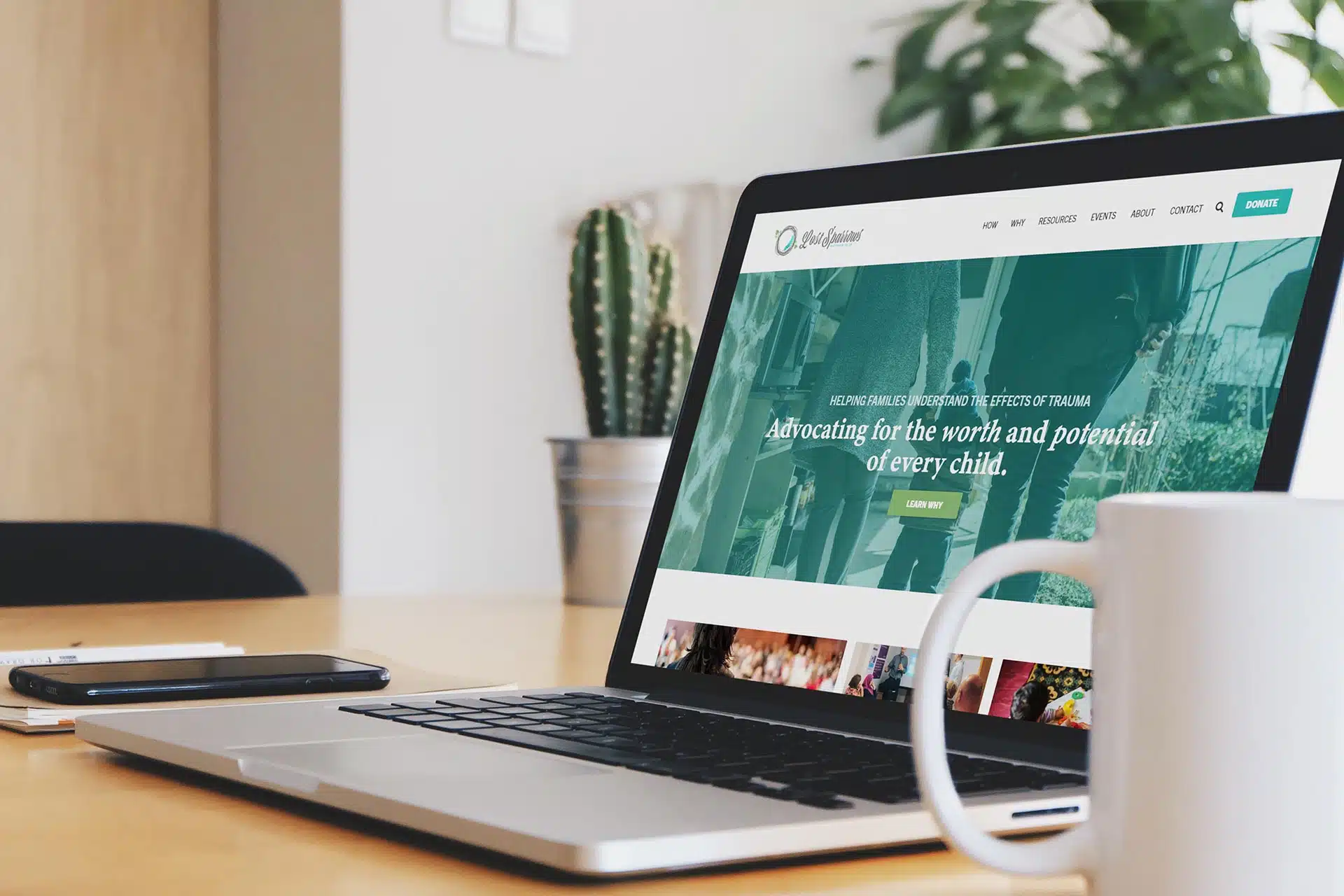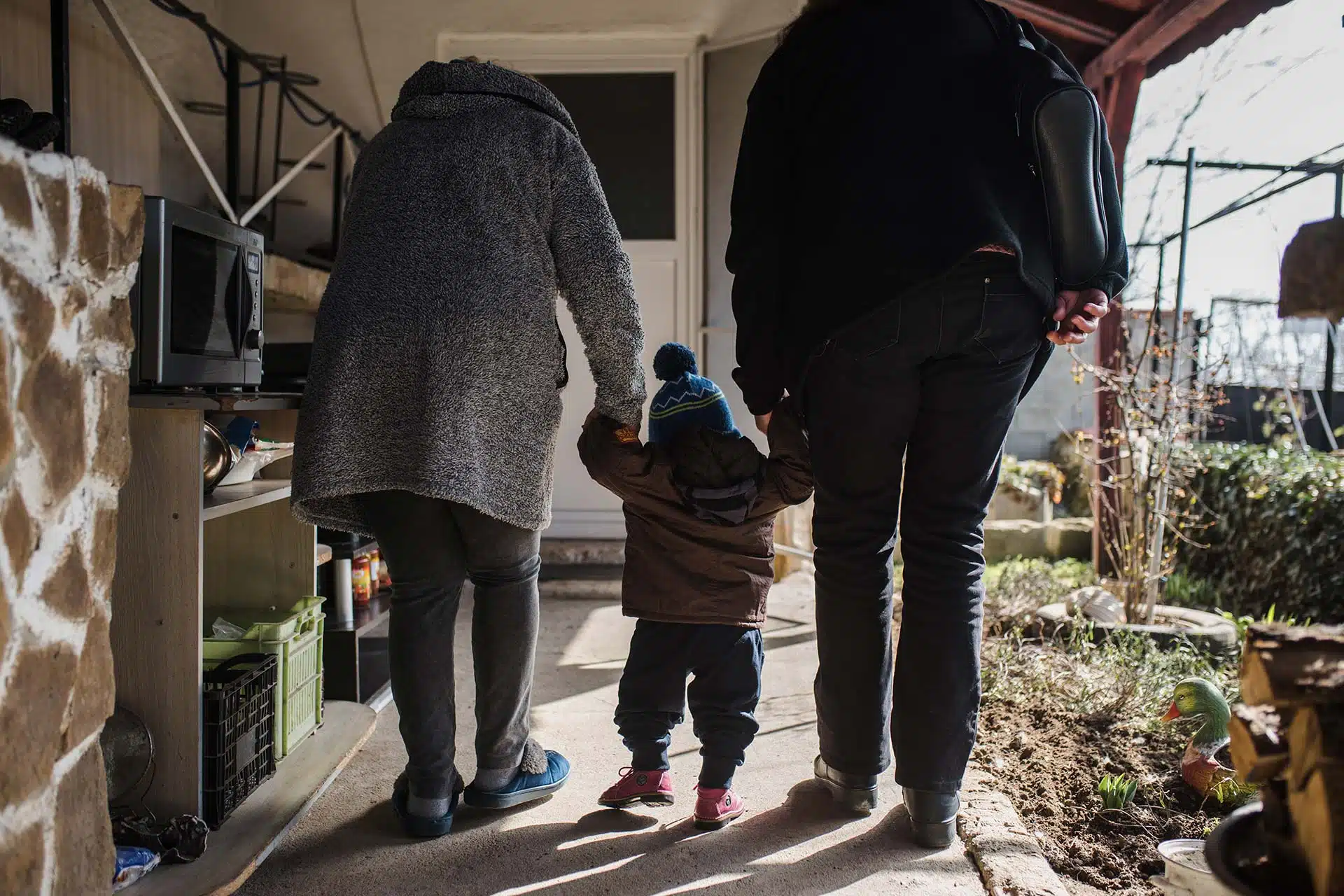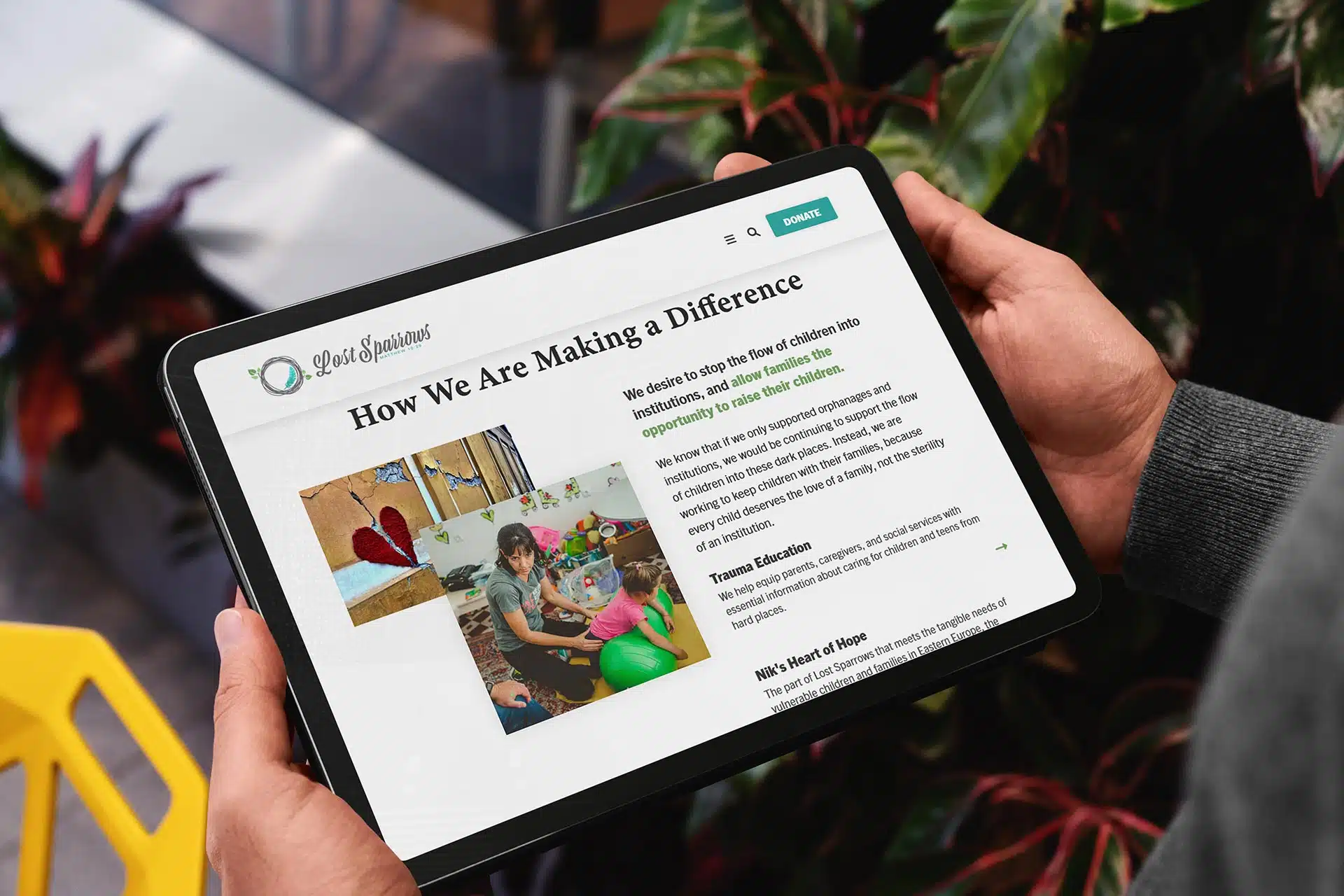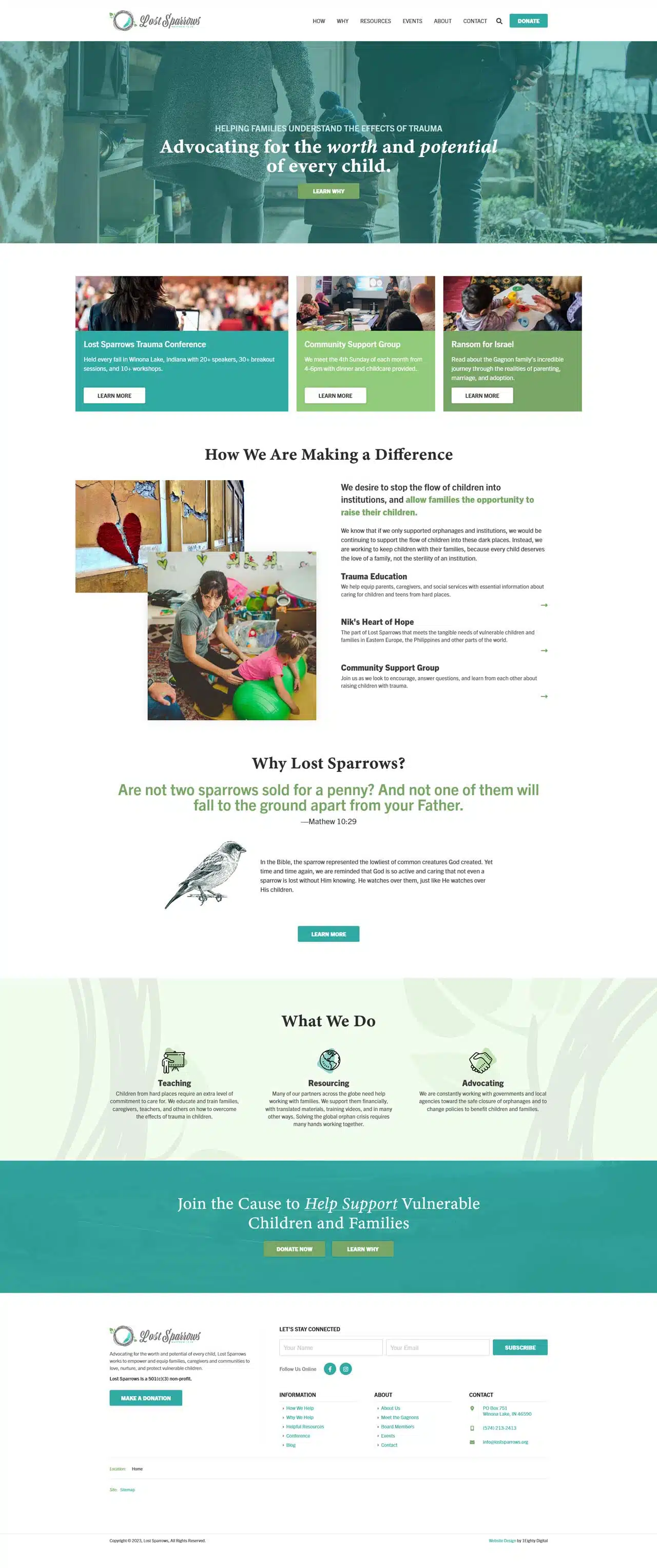 Website Full Of Resources
The Lost Sparrows website was not only designed to clearly explain what the organization does but to make its unique resources easily accessible to a variety of community members.
The site includes video content, written blog articles, newsletters, event breakdowns, and more that are easy to find and use for anyone seeking to better understand the role trauma plays in childhood development.
Contact us today to start growing your business with digital marketing!
Need More?
View Our Other Work