Savor Kosciusko
A Week-Long Celebration Of Local Restaurants
Celebrating Local Business
We love being able to work on local projects with members of our Kosciusko County community. Savor Kosciusko is a week-long event that features specials from 20 of our incredible local restaurants. There were several unique features we wanted to make sure to include as we created this website, including the "restaurant randomizer".
Kosciusko Leadership Academy was the driving force behind this event and the website, as cadets from the 2023 class organized this inaugural Savor Kosciusko event.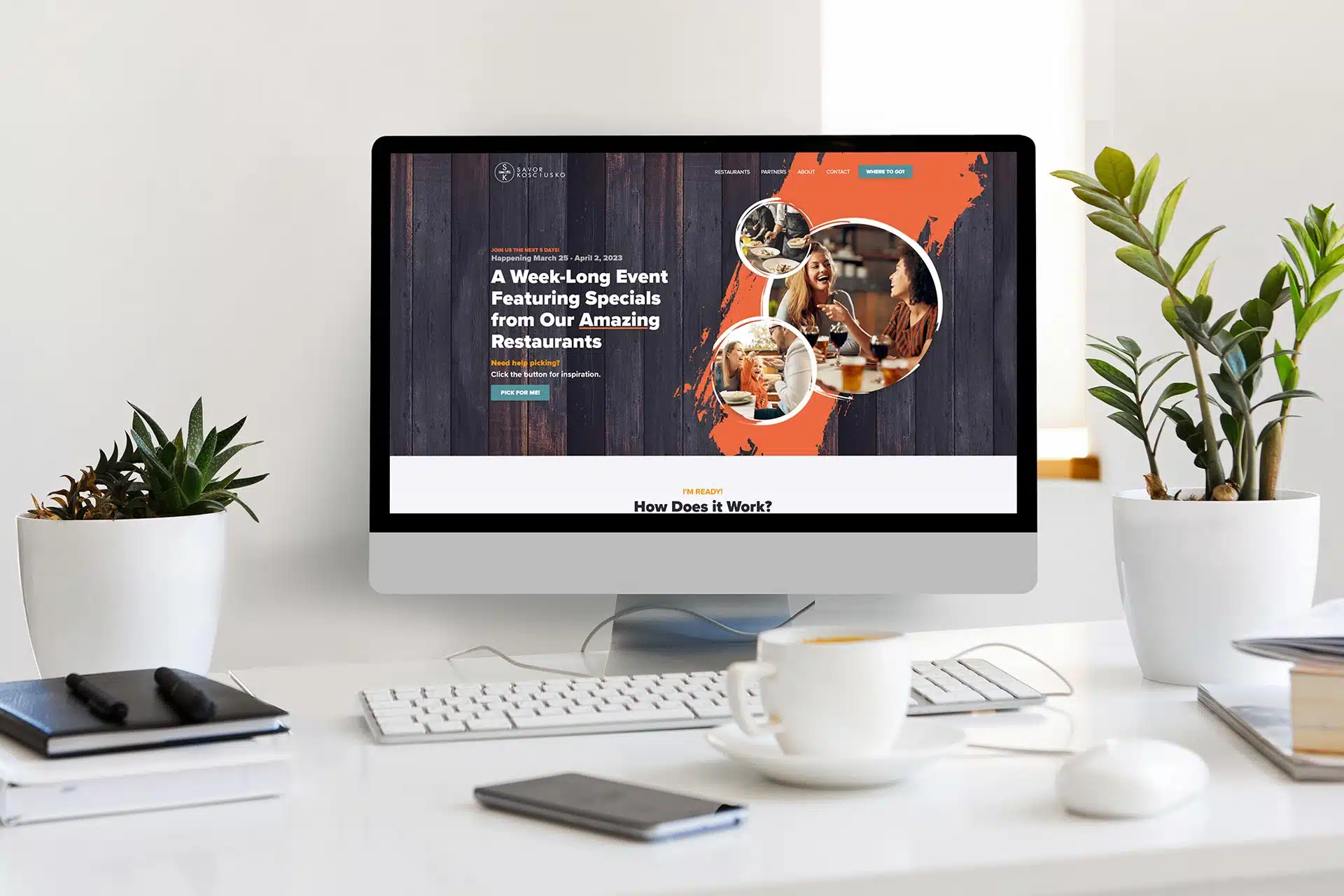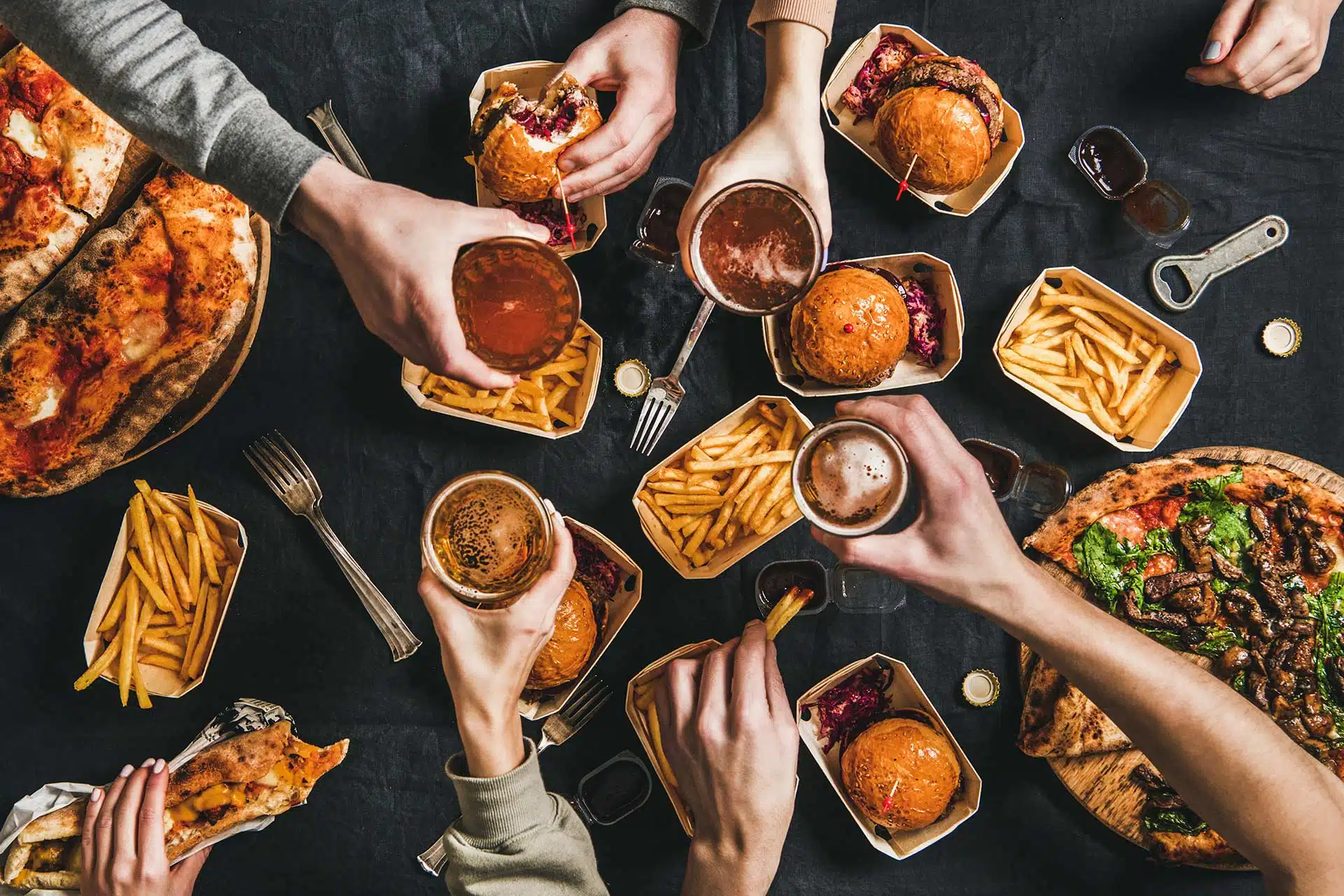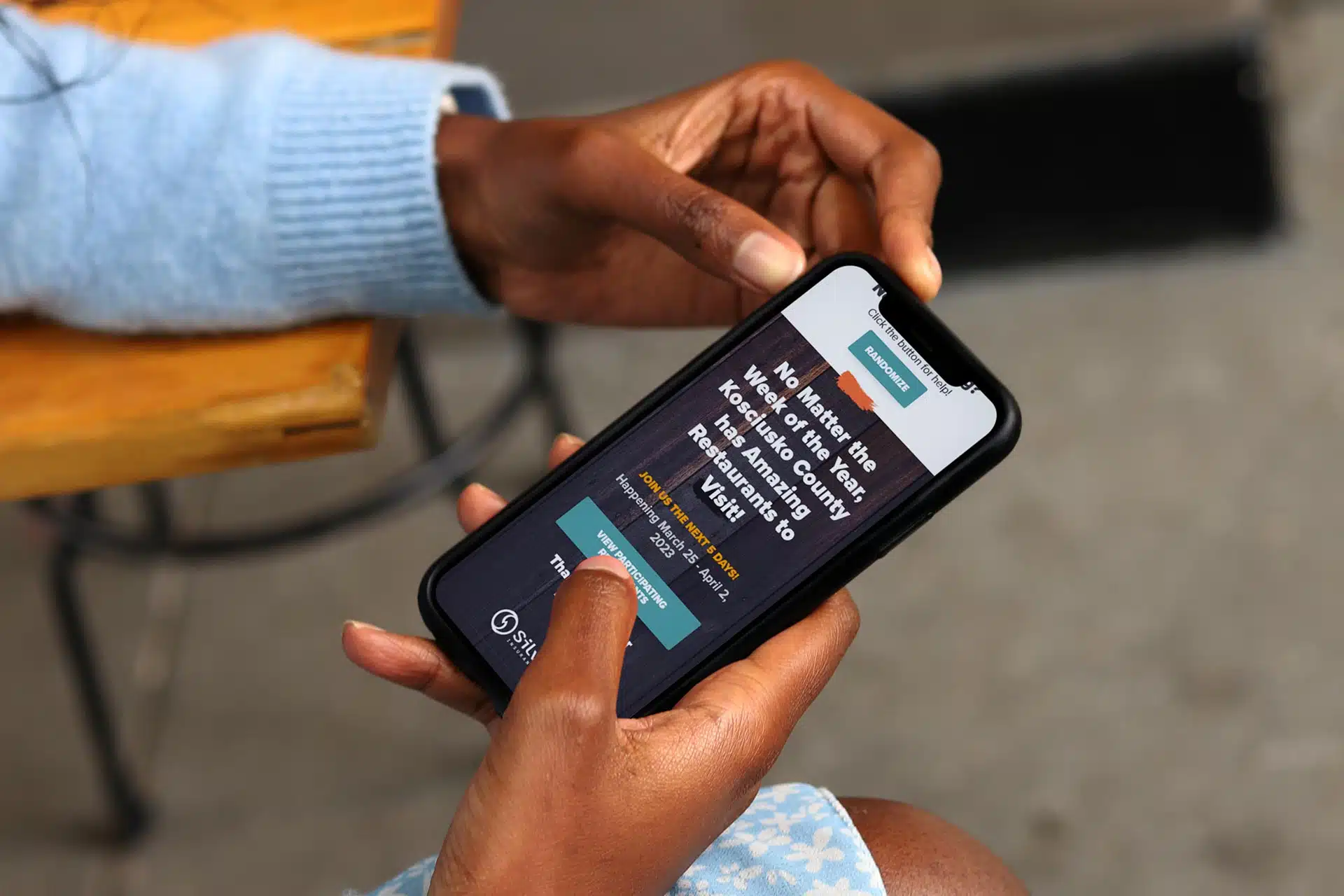 Fantastic design and so easy to work with!
— Google Review

Community Event Website
This website was unique because it not only needed to be a clear representation of what Savor Kosciusko is, but it needed to include a brand new feature: the restaurant randomizer.
This feature allows website visitors to click "Pick For Me" if they can't decide which of the local restaurants to choose and it will randomly assign one for them. It was a really fun, interactive detail to add to the site.
Since this event is taking place March 25 – April 2, the site also needed to be date sensitive to ensure the content was relevant.
Contact us today to start growing your business with digital marketing!
Need More?
View Our Other Work