Clearly Kosciusko
Caring For And Celebrating Kosciusko County
Brand New Website
Clearly Kosciusko represents a partnership between the Lilly Center for Lakes & Streams, Kosciusko County Convention and Visitors Bureau, Kosciusko Chamber of Commerce, and the Kosciusko Economic Development Corporation.
The organization provides both residents and visitors to Kosciusko County a variety of ways to help our county thrive and make the most of our local lakes' economic impact. Clearly Kosciusko came to 1Eighty Digital to launch a website that would represent their goals and introduce them to the community.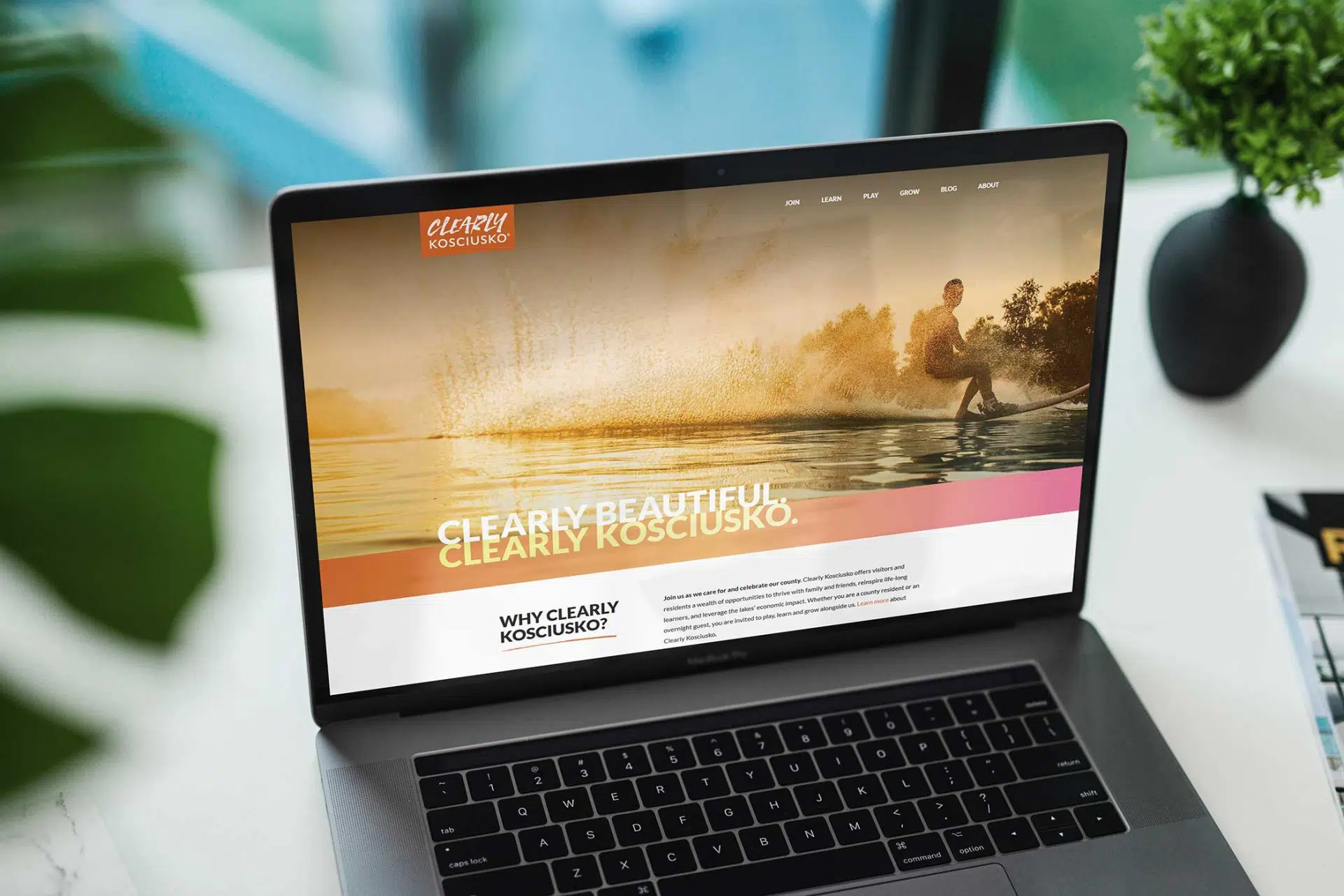 I have worked with Kevin and his team for the development of a website and curated blog posts, and they are a joy to work with! Each meeting that we have is a collaborative session and always results in a great end-product, one that exceeds my expectations. I highly recommend 1Eighty Digital!
— Clearly Kosciusko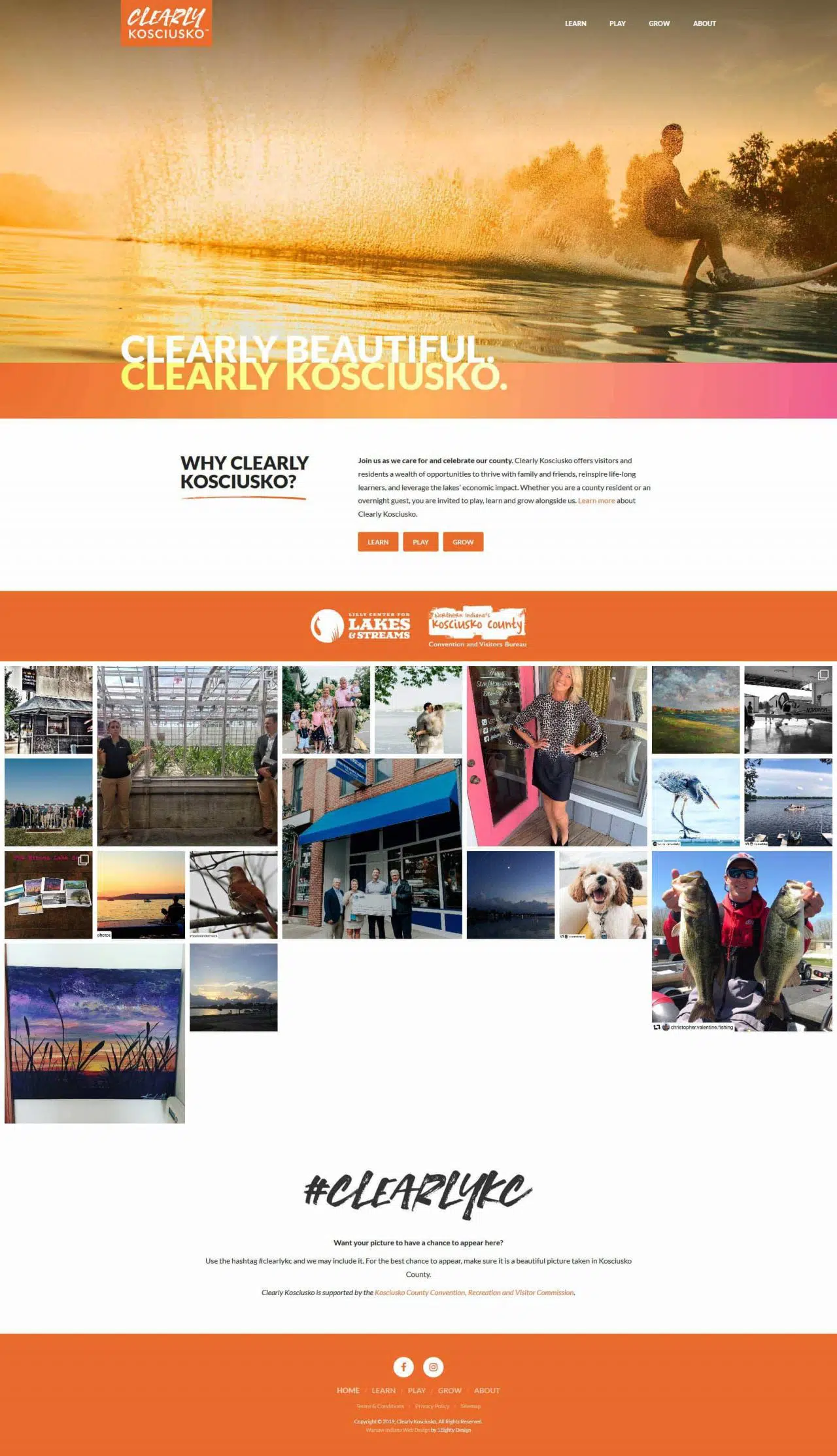 Building Brand Awareness With Innovative Web Design
Clearly Kosciusko needed a website that clearly showed how they partner with other local community leaders to promote economic and tourism growth in the area. They worked with Blue Note Design to develop their branding prior to 1Eighty Digital developing their website.
Their website features beautiful local photography and is structured in a user-friendly way that makes it easy to understand what Clearly Kosciusko is really about.
Contact us today to start growing your business with digital marketing!
Need More?
View Our Other Work