Core Mechanical Services
Industrial Mechanical Services Website
Exceptional Service Through Unparalleled Communication, Craftsmanship & Relationship
Core Mechanical Services is dedicated to improving businesses by providing consistent, quality craftsmanship and service to the Kosciusko County community. They strongly uphold their core values of raising up the culture of tradespeople while also working hard to improve the perception of their profession within the community.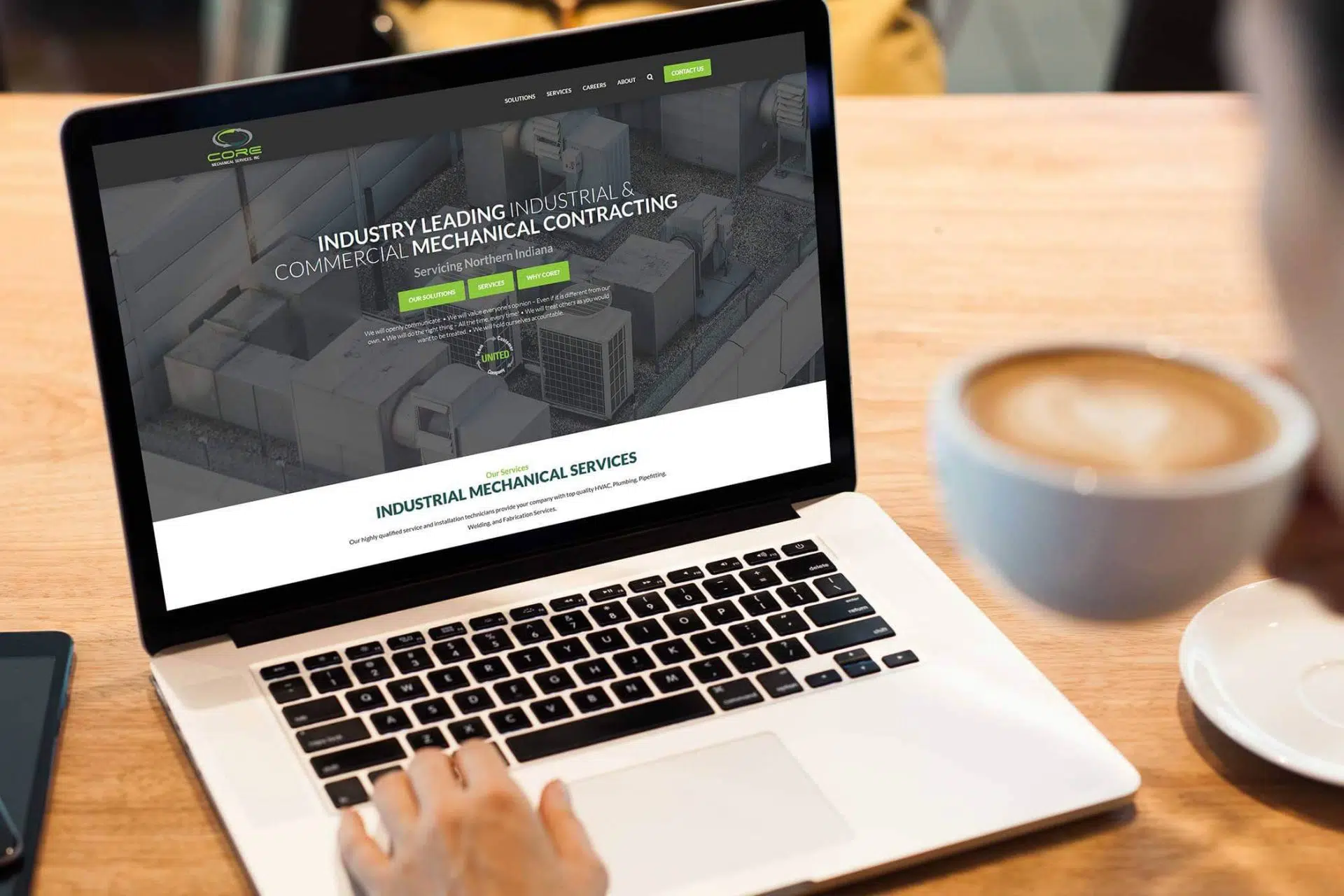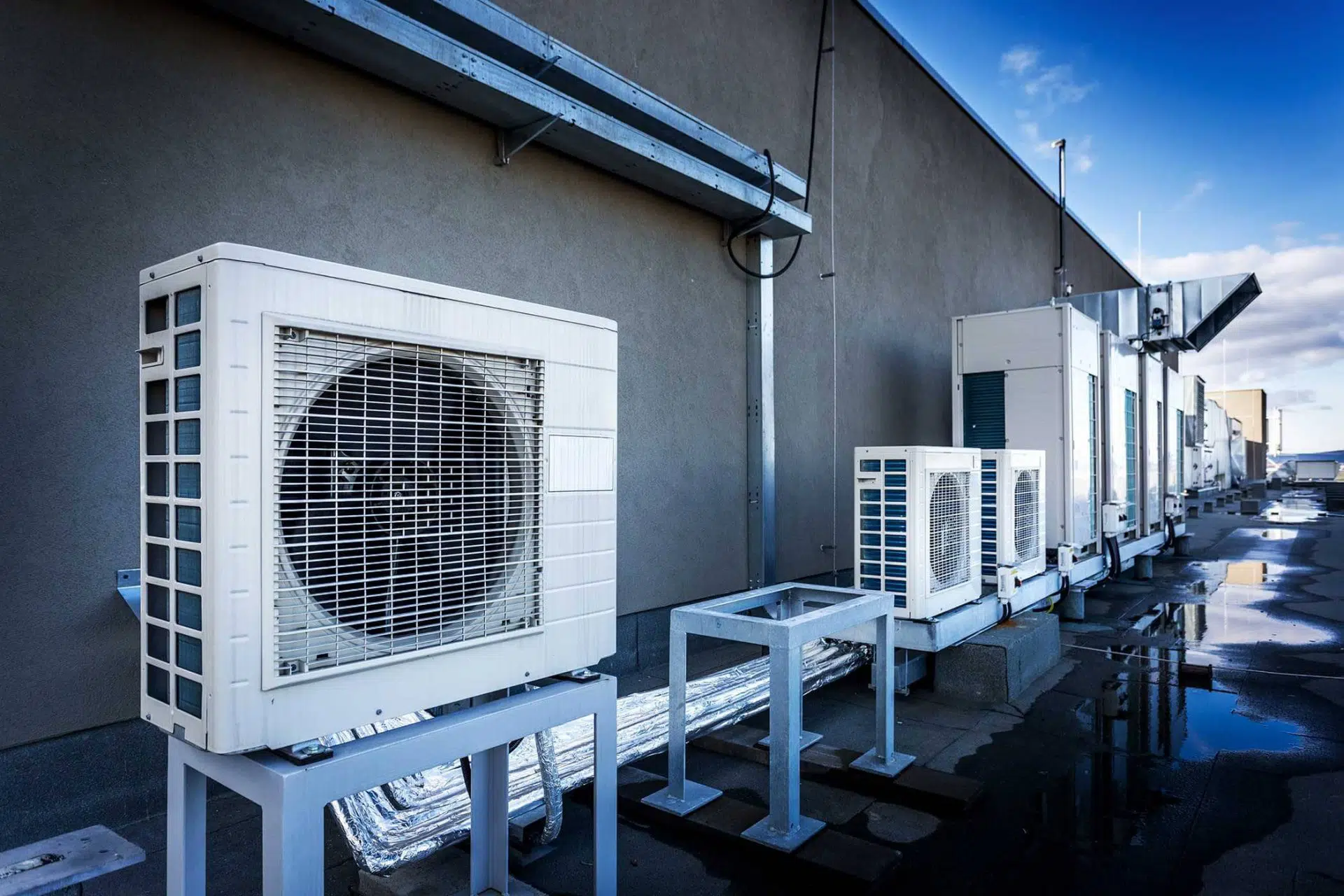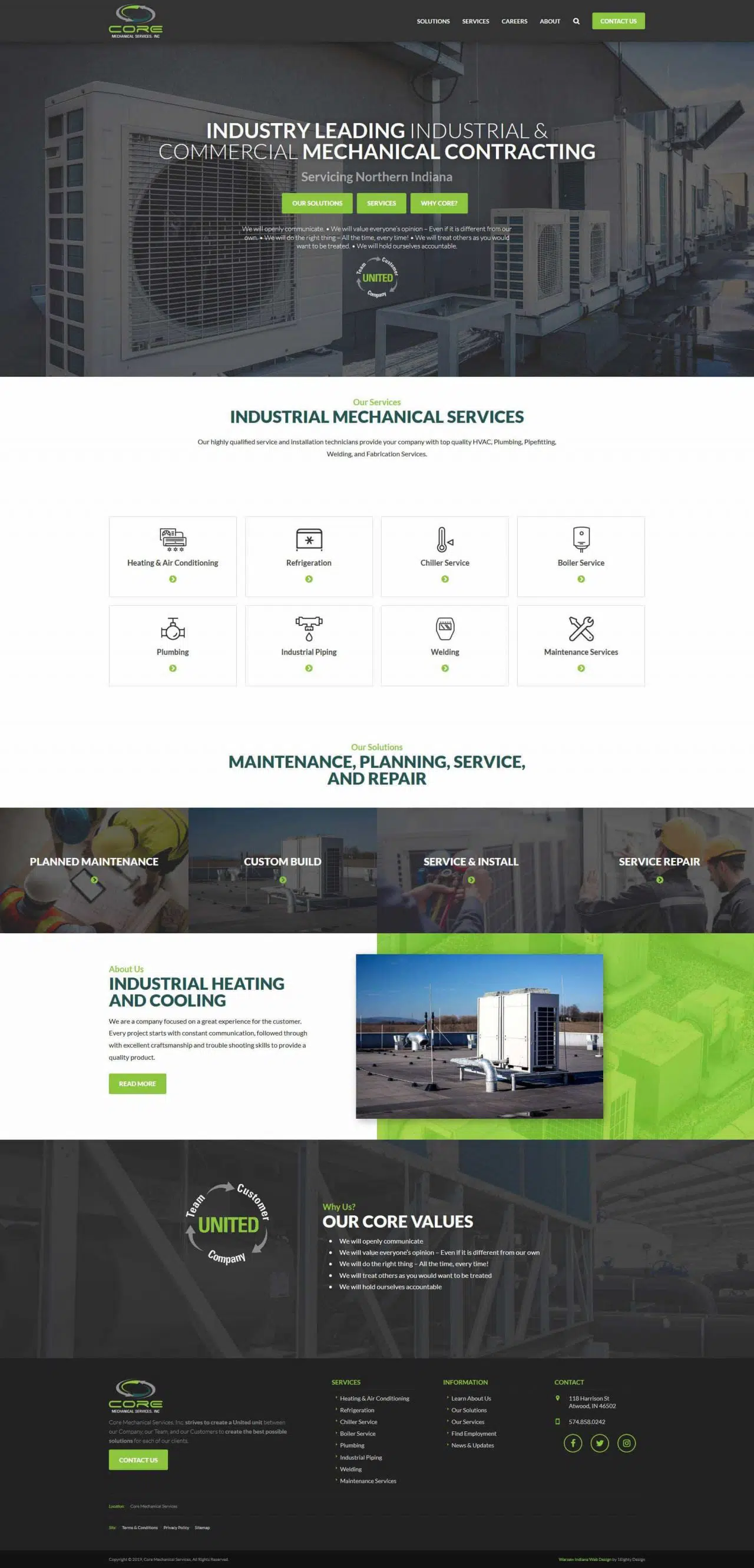 Showcasing the Company's Growth
Core Mechanical Services was still using the original website that was built when they launched their business and needed it to be updated. The company wanted to make sure their core values shone through and that they could easily show customers their solutions and services in an accessible way.
Contact us today to start growing your business with digital marketing!
Need More?
View Our Other Work