Black Pine Animal Sanctuary
Providing Responsible Animal Care And Conservation
An Updated, Easy-To-Use Website
Trish Brown, the Executive Director of Black Pine Animal Sanctuary, contacted us because their website had become dated, cluttered, and difficult to use. Black Pine Animal Sanctuary exists to provide refuge for displaced, captive-raised exotic animals for the rest of their lives. The sanctuary is also a local resource dedicated to educating people about responsible animal care and conservation.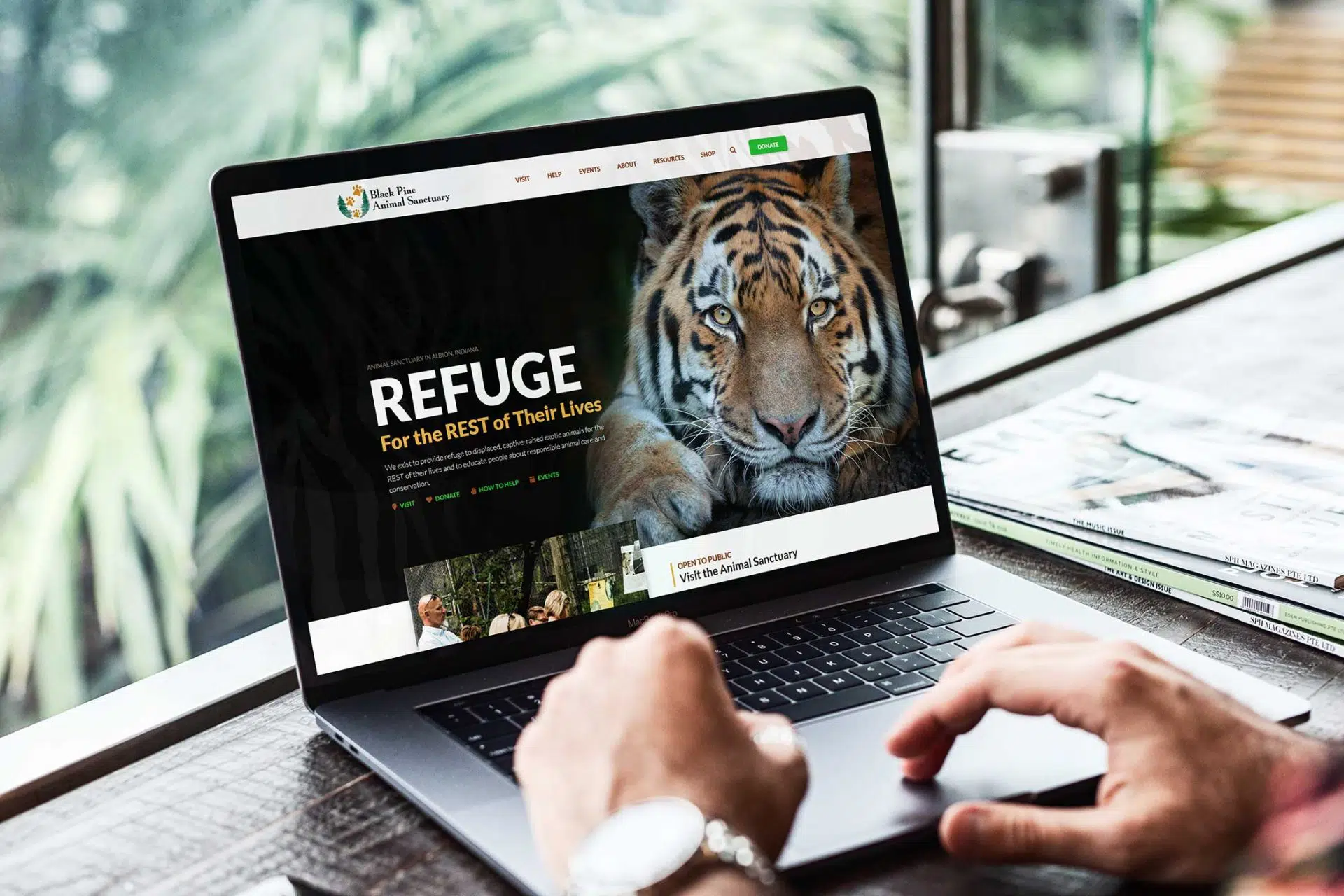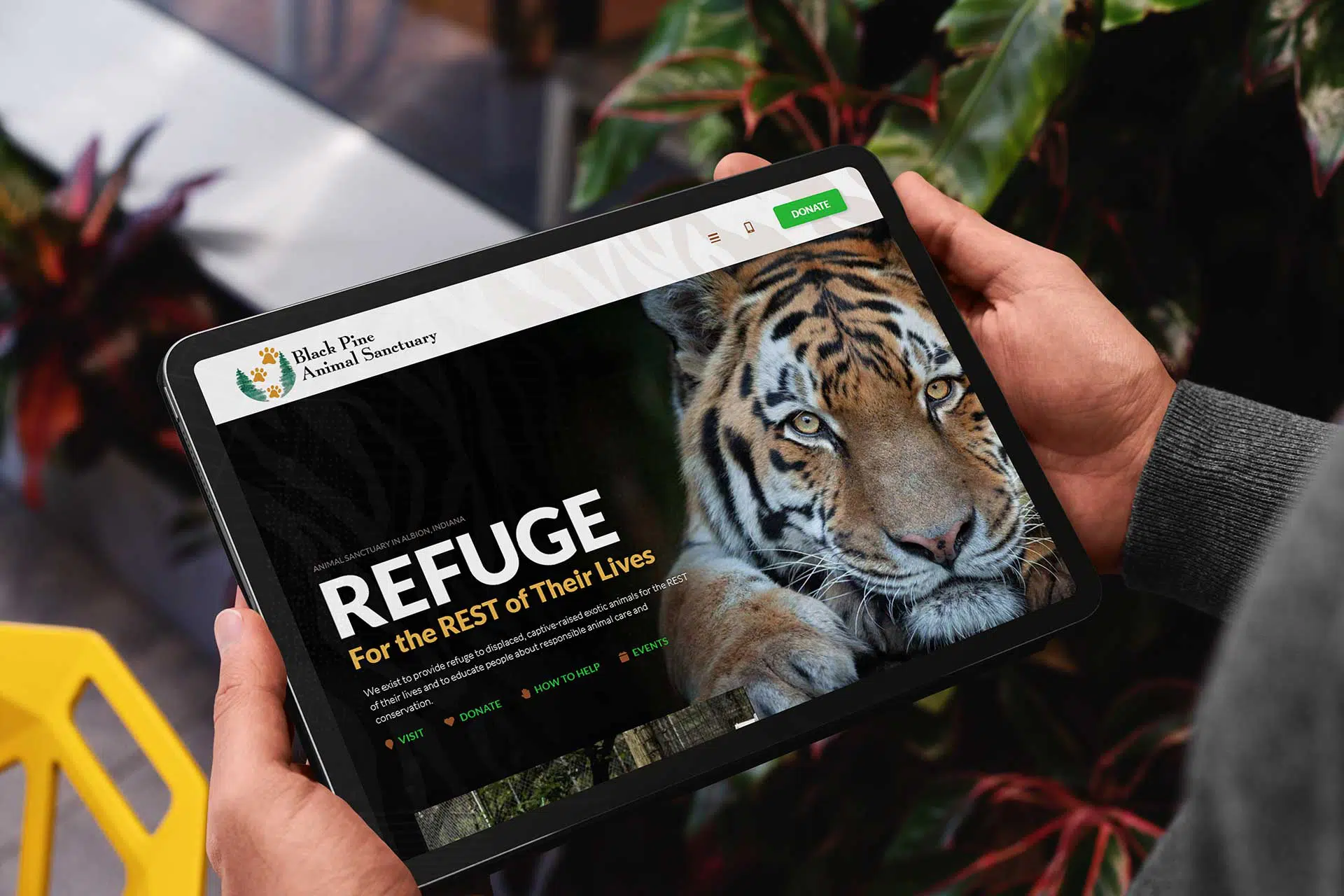 1Eighty Digital took the time to review the previous Black Pine Animal Sanctuary website, and carryover to the new site the important content, while also suggesting improved content. The follow up and professionalism is 5 star. I would highly recommend 1Eighty Digital based upon my experience working with them, and the amazing end product they created for Black Pine Animal Sanctuary.
— Black Pine Animal Sanctuary

Intuitive Web Design For Every User
Black Pine Animal Sanctuary has been a part of the Noble County community since 2000 and over time their website became difficult to manage and update. We worked with Trish Brown to help reorganize the structure of the website, and make it easy for volunteers and staff to update.
This was accomplished through a new, simple-to-use web design that included an events calendar and other features so both volunteers and potential donors can easily find the information they need.
Contact us today to start growing your business with digital marketing!
Need More?
View Our Other Work