G & G Hauling & Excavating
50+ Years Of Excellence Within The Construction Industry
New Website Development
Building a new website for G & G Hauling was an opportunity to give a fresh look to a well established and extremely well known Warsaw, Indiana business. G & G Hauling has been our community's local service leader in the hauling and excavating business for more than 50 years!
However, they're even more well-known for their local philanthropy. G & G Hauling continues to dedicate themselves to giving back to the Warsaw community and we were excited to help them keep growing with a new website.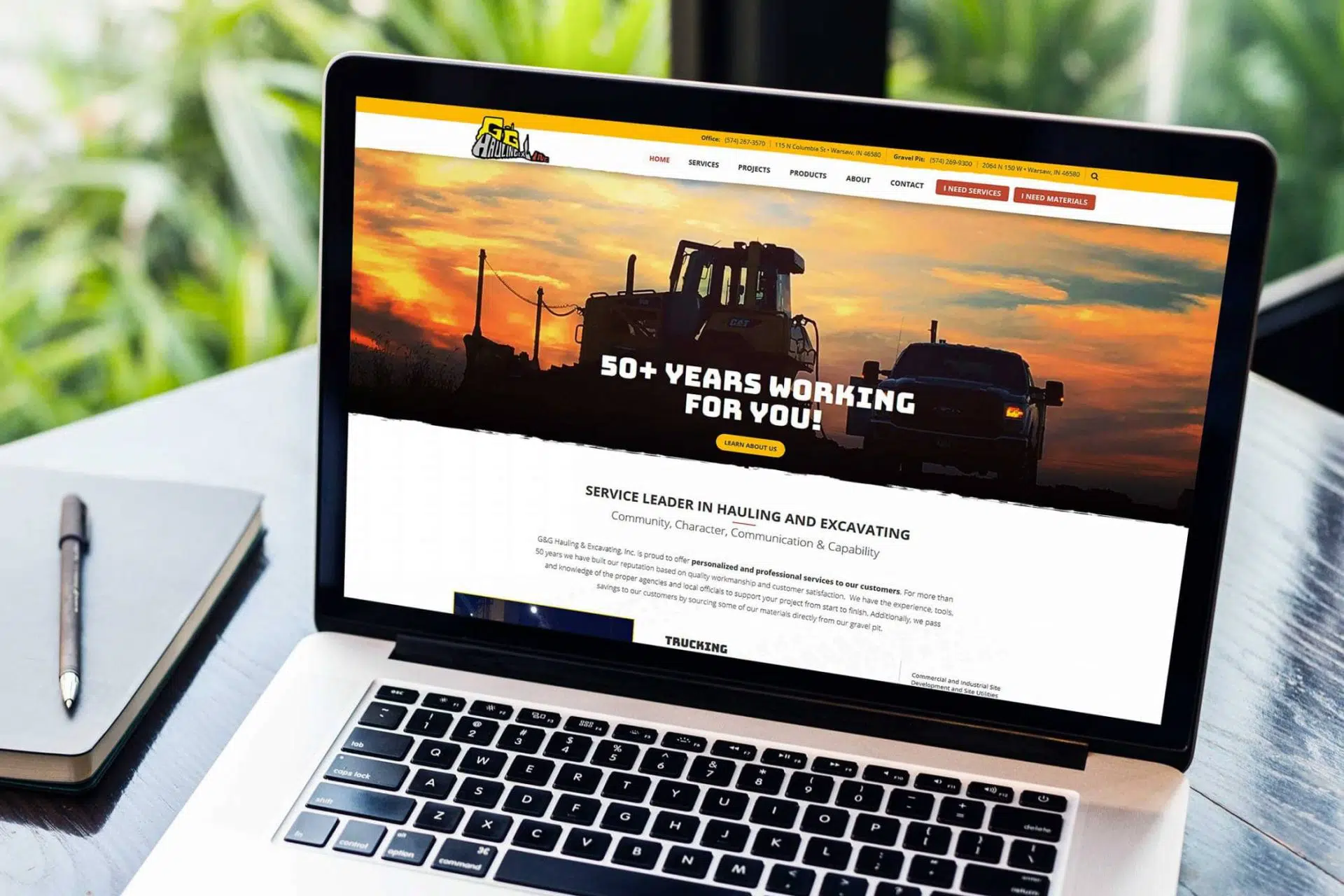 A Fresh Look for a Well-Loved Local Business
G & G Hauling had been using the same basic website for nearly a decade. They asked for a freshly updated site that would reflect their company values, expand the information listed on the website to better match their services, and help them attract local talent to their workforce.
G & G Hauling is very proud of their workforce and presents a "Rock Star of the Month" award to a deserving employee. Each month the newest "Employee Rock Star" is prominently featured on their homepage.
By giving G & G Hauling an updated website format and creating a blog space for their "Give Back" projects, 1Eighty Digital was able to help them easily share news and service changes on their new WordPress website.
Contact us today to start growing your business with digital marketing!
Need More?
View Our Other Work