Warsaw Community Development Corporation
Website for Downtown Warsaw, Indiana
New Site For A Thriving Community
The WCDC is dedicated to creating and growing a positive downtown Warsaw community in attractive, dynamic, and unique ways. The WCDC is involved in events like First Friday, The Warsaw Farmer's Marketing, Alive After 5, and more.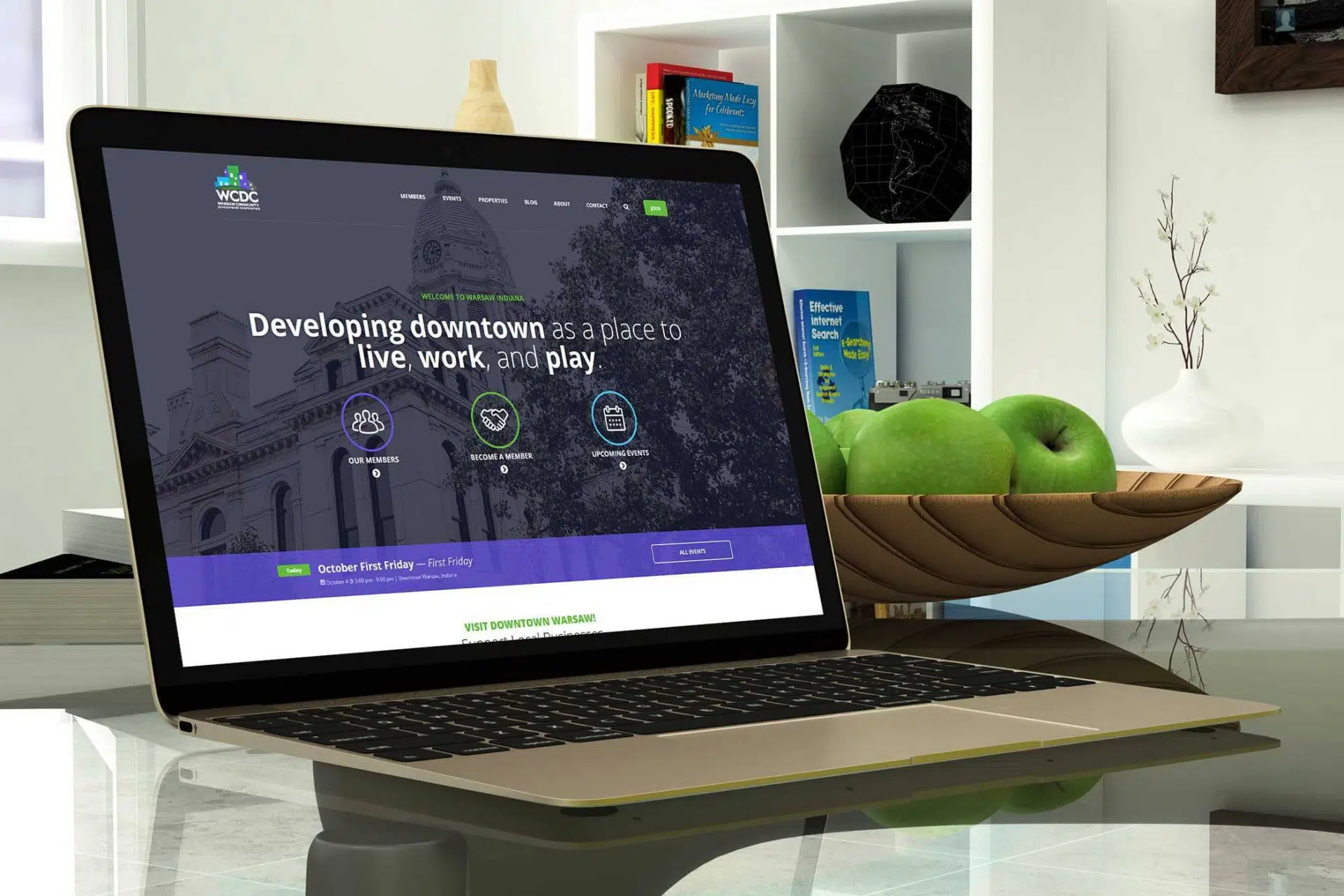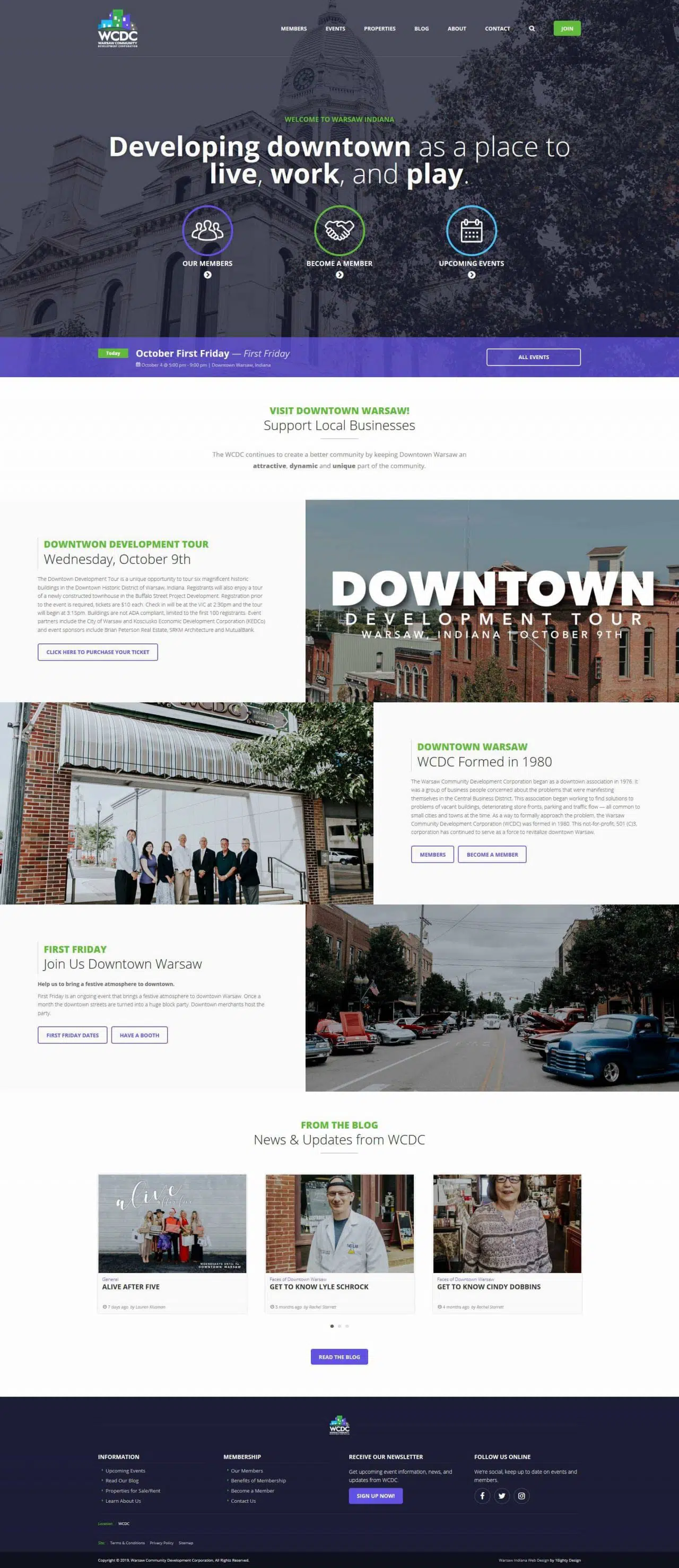 Flexibility and Accessibility
The WCDC's website needed to be easy to use for anyone who wanted to participate in First Friday as well as be a hub to showcase local downtown events.
1Eighty Digital was able to achieve this by creating a new website with a WordPress platform that allowed WCDC a flexible, customized site that was easy to navigate and update. We also added a blog platform that allows WCDC to highlight community members and discuss topics relevant to the economic growth in downtown Warsaw.
Contact us today to start growing your business with digital marketing!
Need More?
View Our Other Work