Debra Collier's School of Dance
A Local School Of Dance In Warsaw, IN
New Website Development
Debra Collier's School Of Dance is proud to be the home of an energetic community of people who love sharing the joy of dance. The studio first began in 1977 in the basement of Debra Collier's home and has been teaching dancers from toddlers to seniors and every age in between since then.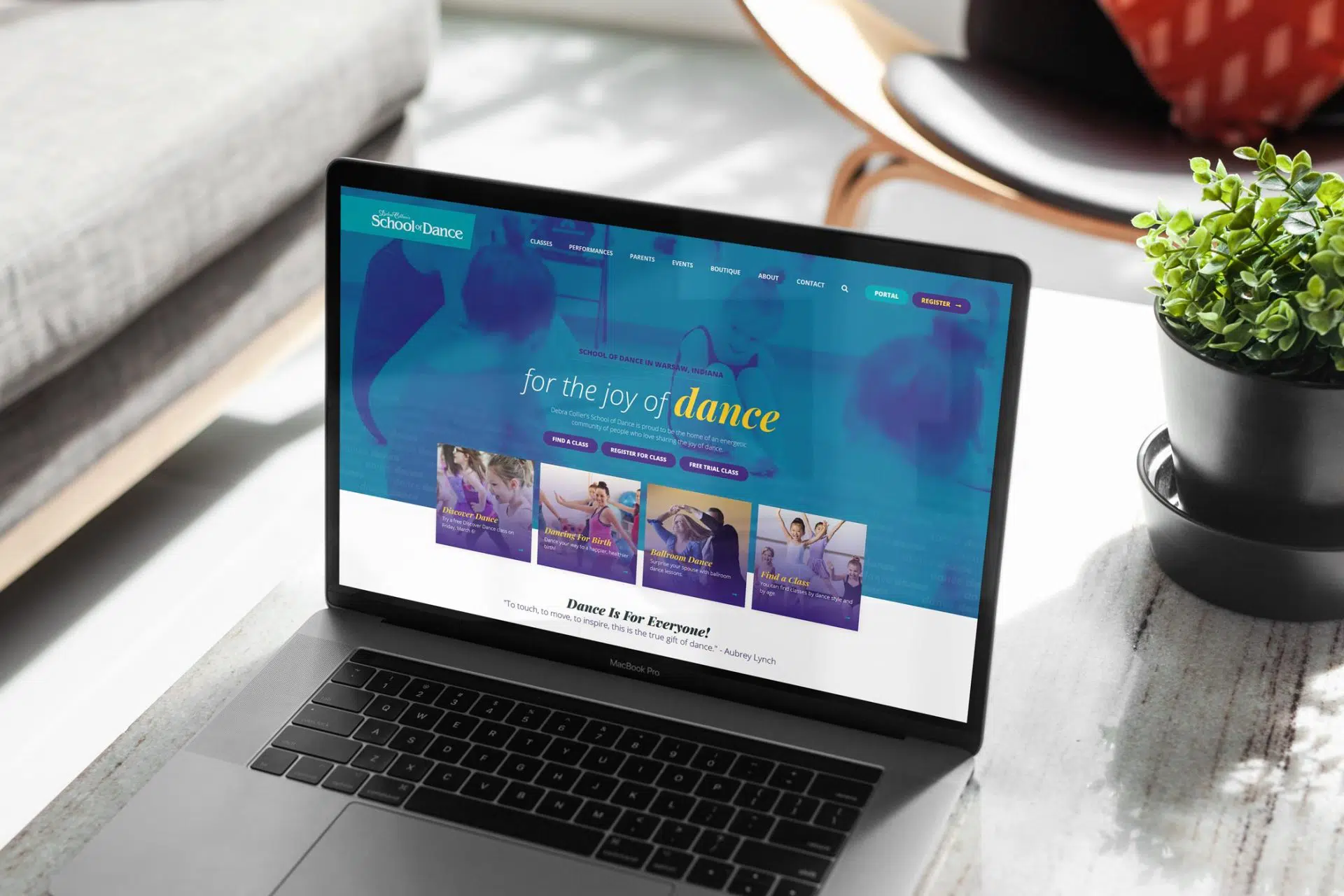 I cannot praise this company enough! They are professional, creative, and talented. Both from the programming side and the content written, we have been very happy with their work. They are very easy to work with and explain everything easily. They can meet your needs whether you are small business or looking for help on a larger progress. They are truly an asset to our community!
— Debra Collier's School of Dance

A New Website Designed With Parents In Mind
Debra Collier's School of Dance needed a website that was designed to give local parents (and grandparents) the information they needed to register their children for dance classes.
We sat down with the studio's owner, Debra Collier, to learn more about the studio's history, the needs of their staff and students, and to get a better idea of what they wanted their new website to showcase.
We were able to create a beautiful website that shows the full spectrum of dance classes and events available to the greater Warsaw area through the dance studio. The site has been completely reorganized to make it easy for parents to find the right class for their child based on their age or dance experience level.
Targeted Marketing To Support The Website
Once the new website was live, we began to implement a complete marketing plan designed to help the dance studio attract new students. Our marketing strategy includes weekly email marketing, social media advertising, blog writing, and additional marketing services.
Contact us today to start growing your business with digital marketing!
Need More?
View Our Other Work