EVI Training
Corporate Learning & Development
A Website Dedicated To Dynamic Learning
Founder and Principal Consultant of EVI Training, Chris Scheeren, approached us for help creating a new website. EVI Training has worked with more than 500,000 individuals over the past decade to provide exciting, innovative and entertaining sessions designed to make training fun and impactful.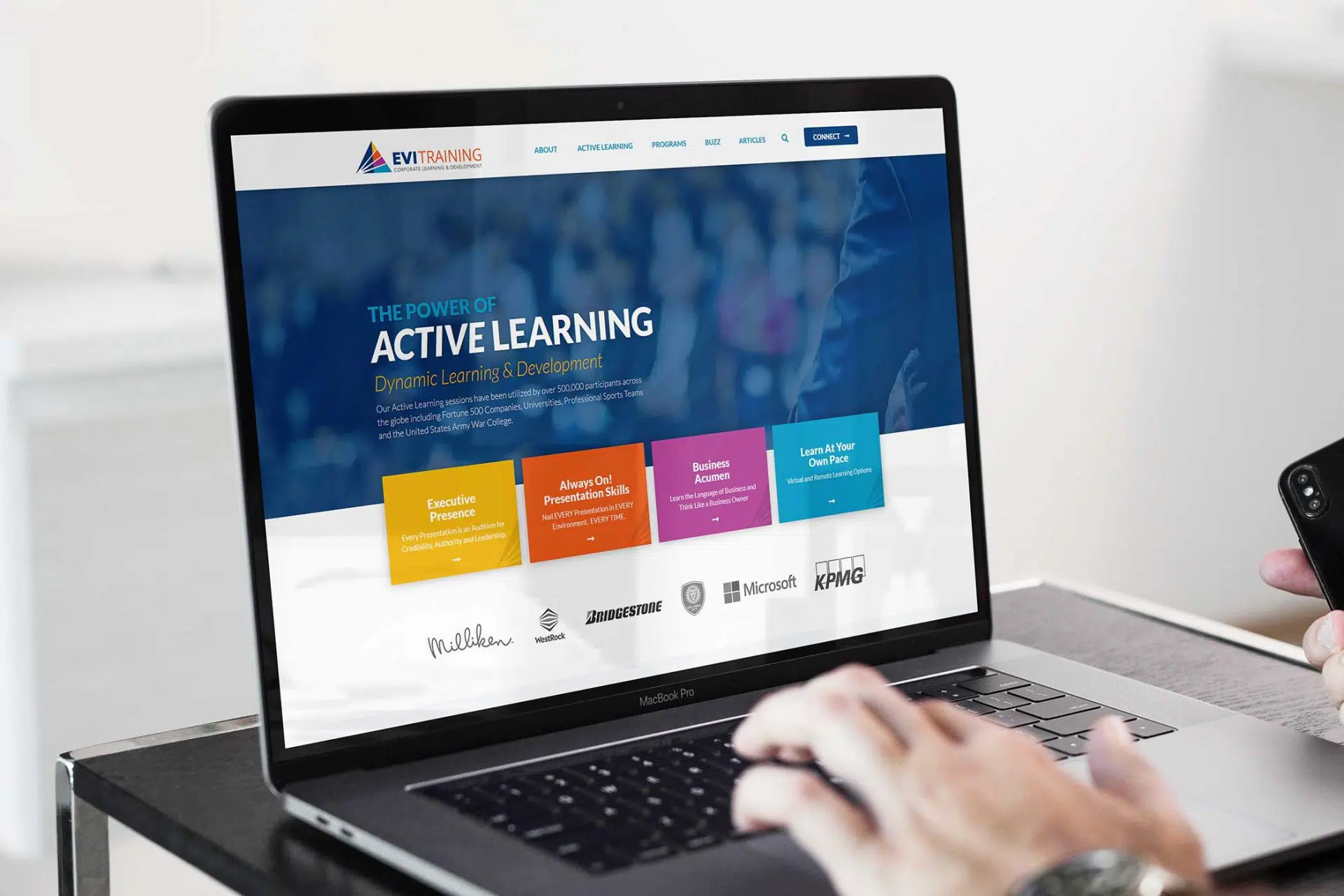 1Eighty Digital does absolutely beautiful work; intuitive and sleek websites that communicate a professional and modern image with easy functionality.
— Founder and Principal Consultant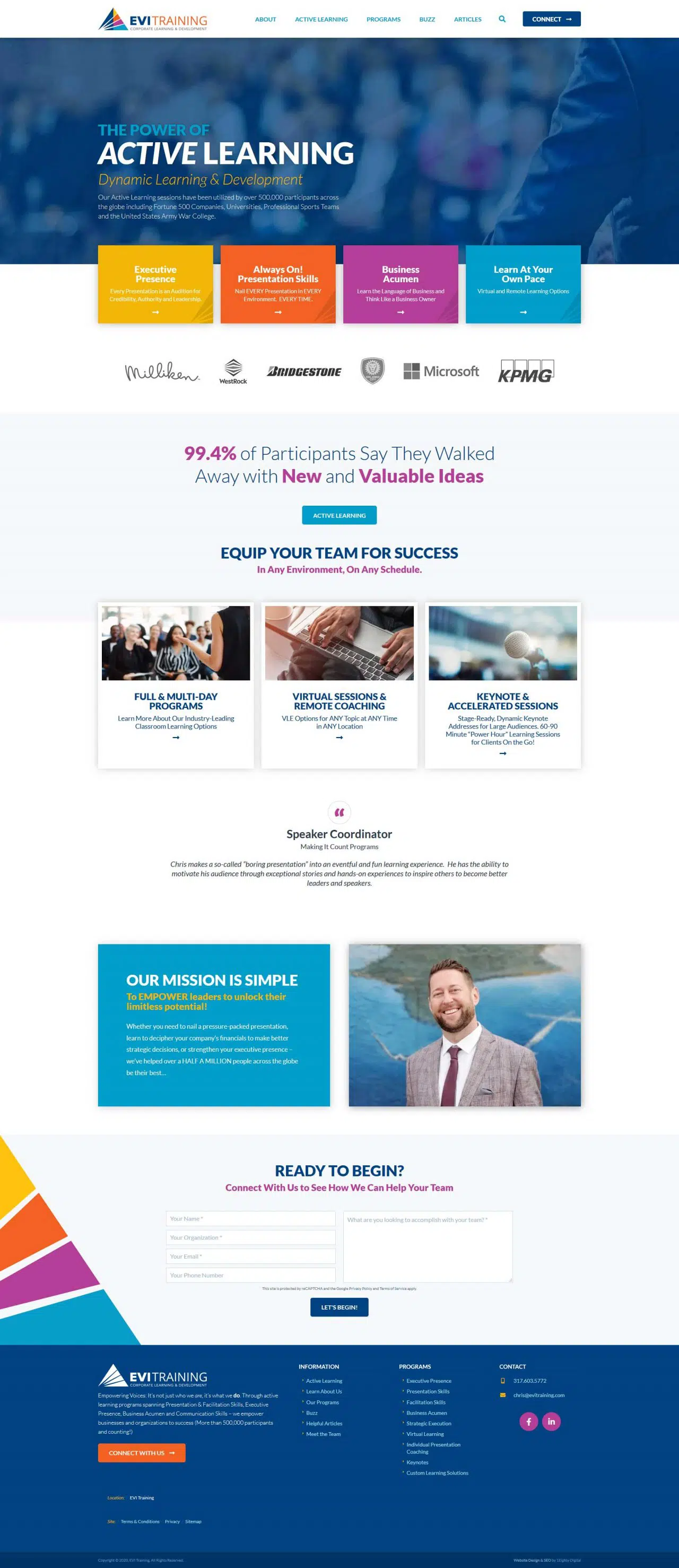 Showcasing The Best Of EVI Training
EVI Training needed a new website designed to make the training options they provide easy to access and understand. Not only that, the website needed to support educational pieces like a blog and the concept of active learning.
We took the time to dig deep with Chris and discover how best to represent EVI Training through a WordPress website. The result is a website that's easy to use and navigate, providing visitors with a positive experience as they learn more about the innovative programs EVI Training provides.
Contact us today to start growing your business with digital marketing!
Need More?
View Our Other Work